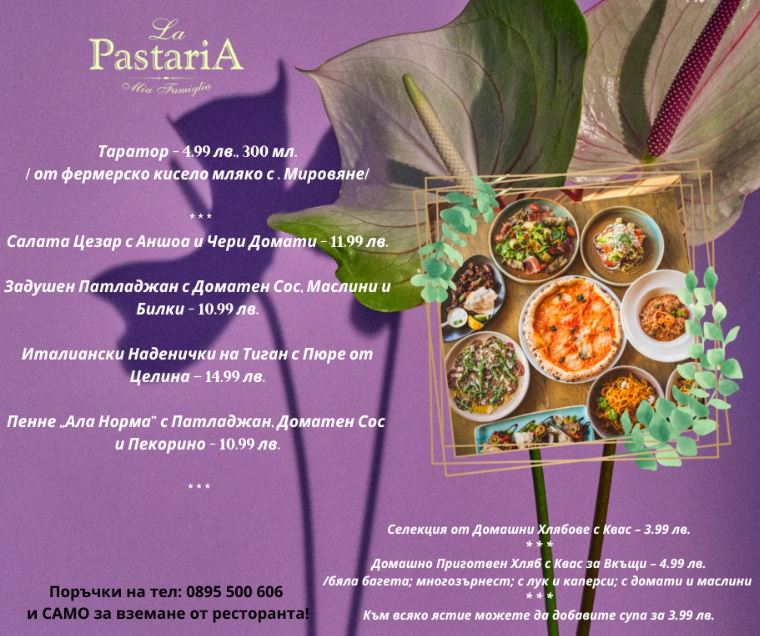 Monday is restaurant day! ….in the LA PASTARIA
A first for us! It's Monday again and of course we have a new restaurant recommendation for you! For the first time as part of the "Monday Restaurants" series, we are presenting "La Pastaria", which has been running longer than Sofia's TOP 10 restaurants. Located in the Doctor's Garden district, this restaurant not only impresses with its modern interior, but also with outstanding Italian cuisine. But the classics from Bulgaria should not be missing either. For example, especially in the summertime, the restaurant has included the cold Tarator soup on its menu so that guests can refresh themselves before the main meal. Parking in front of the restaurant shouldn't be a problem, especially in summer, when many Sofians are by the sea, so you can undoubtedly drive there by car. We wish you a lot of fun at La Pastaria!
More information on the TOP 10 Rest in Sofia is stated HERE.
Location: