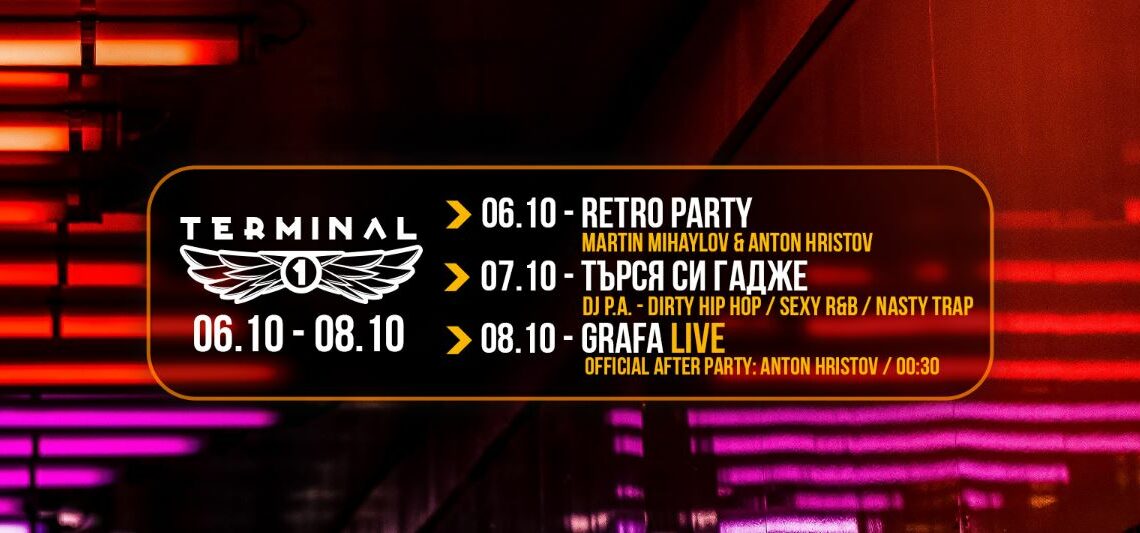 This weekend – 07-09/10/2022
This weekend is all about the performance of one of Bulgaria's most famous singers: Grafa. Tomorrow, October 8th he's giving a concert in Club Terminal 1…and then of course there's the after-show party from 0:30 a.m., which you can of course also visit. Or just stay in the Terminal 1 Club, the others just come to the After Show Party after the concert. In any case, this concert promises a lot of fun. Earlier this summer, Grafa performed on the "Maimunarnika" stage in Borisova Gradina and the concert was a great success. People went home happy. This is definitely our recommendation for the weekend!
If you also want to go around the houses on Friday, the Old School Hip Hop evening at Club Stroeja is our recommendation. Dance to great hi-hop songs while you can! Enjoy the atmosphere at Club Stroeja, we wish you a great time going out in Sofia with your friends!
You can find all events in Sofia under the following LINK .