A hidden paradise outside the center of Sofia … and one of the coolest rooftop bars! Here you can sip cocktails on a deck chair at the edge of a swimming pool and feel like you are on the beach.
The bar is not easy to reach, but if you have enough time and don't just go there for a short visit, it is definitely worth a visit. You can easily reach the location by car or via the "Sofia Tech Park" bus station (bus line 5 or 3).
But please bring your swimming gear, because here you can take a dip in the bar pool !! The DJ music can be heard in the background. Then all you need is a cocktail and the stay is perfect.
From here you have a very nice view of the Balkan Mountains. Here is an impression: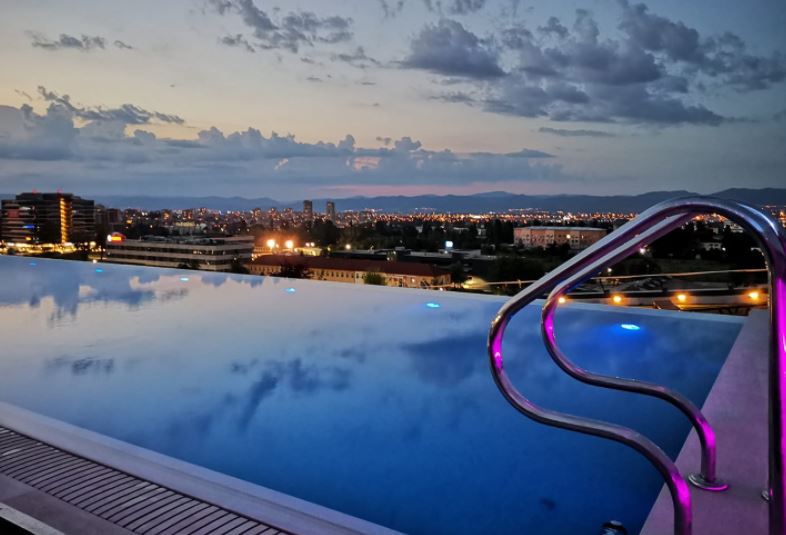 Feel free to reserve some loungers if you are more than 2 people: cabana-rooftop.com/contacts/
Location: