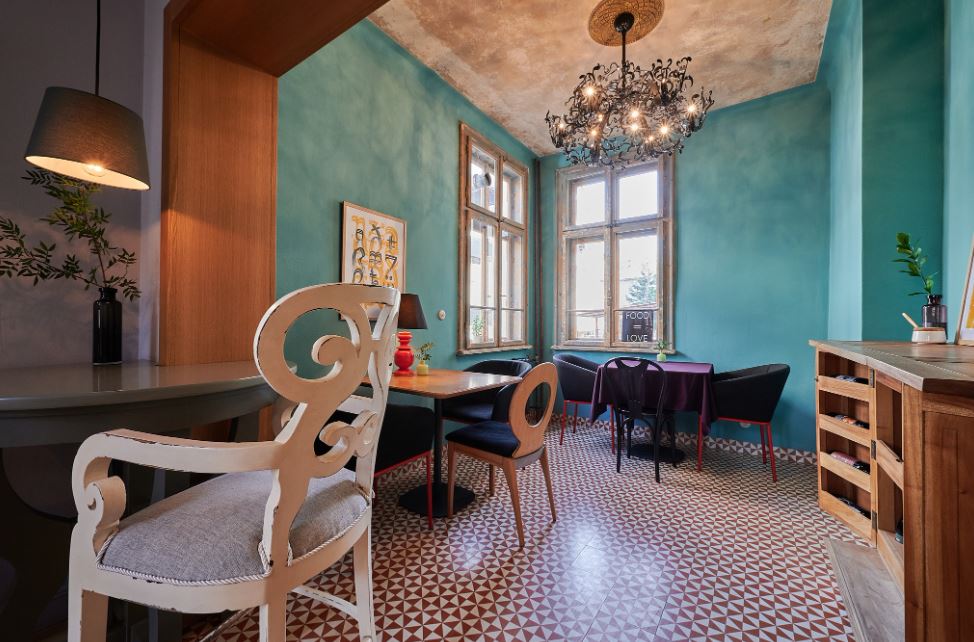 Monday is restaurant day! ….in the "Soul Kitchen"!
In the south of our city there is a very interesting restaurant called "Soul Kitchen". The interior design makes it look like you're visiting friends. Older furniture, old wreaths of light, furnished with attention to detail, as you can see in the picture. The restaurant is open daily from lunchtime until 9 p.m. and offers catering services in addition to on-site service.
We would describe the dishes as medium to high-priced, but the dishes themselves are very interesting, for example the spinach pancake or the grilled sweet potato with avocado mousse, mushrooms and fresh herbs. The same applies to the curry dish with cauliflower, chickpeas and coconut milk. We are curious to see which interesting dish you choose.
The location of the restaurant is in Lozenets, not far from the Vassil Levski Stadium.
You can make reservations at the following email address: reservations@soulkitchen.bg