The Cocktail Bar is located in the center of Sofia. Cocktail lovers will enjoy it here and can linger in a small park in front of the bar in summer. In particular, the proximity to the "Vitosha Bulevard" shopping mile and the possibility of visiting other attractions within walking distance make the bar, among other things, attractive for a "flying visit".
A visit to the cocktail bar is particularly preferable outside the winter months: Here you can get high-quality cocktails and relax either inside or in the green area of ​​the bar. In the evening, the outside area of ​​the bar is nicely lit.
Here you get an impression of the outside area of ​​the bar, which is used in summer.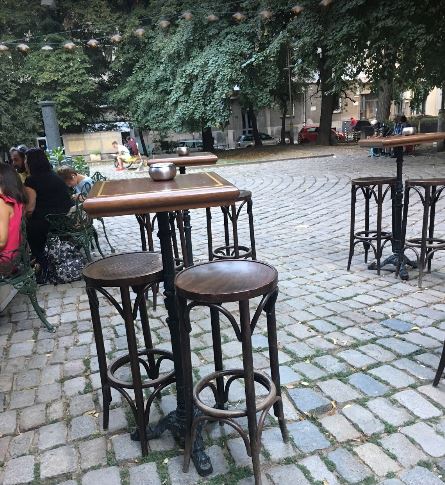 The bartenders are not as courteous as in other cocktail bars in Sofia and always seem stressed. In return you get really great cocktails at a fair price. For example a Havana Mojito: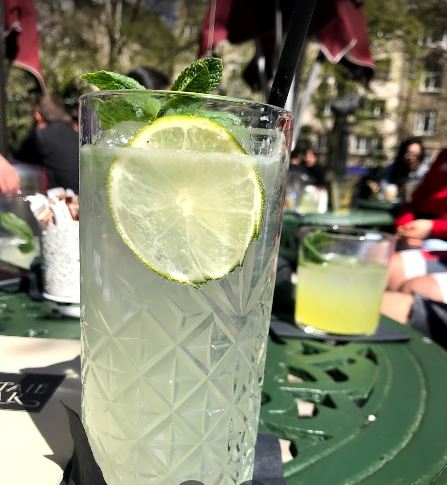 Unfortunately there is no website for the bar. However, you can get more information from the Facebook page: The Cocktail Bar Sofia
Location: