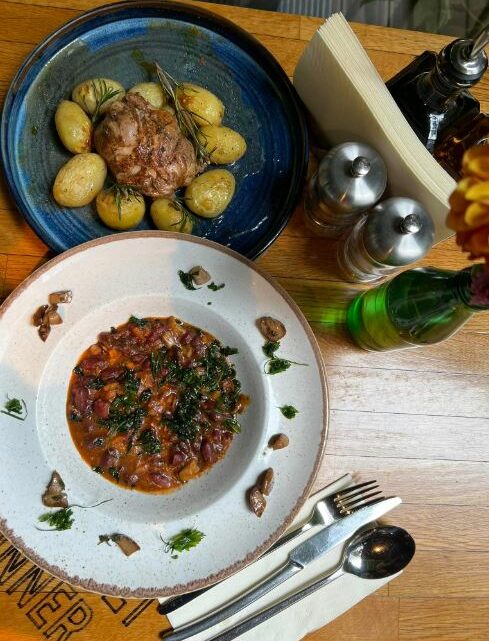 Wednesday Bar: Vitosha Street Bar & Dinner
Right on Vitosha Boulevard is Vitosha Street Bar & Dinner, a location where you can sit comfortably and watch the people strolling down Vitosha Boulevard. What particularly distinguishes the bar is the beautiful interior design and the location, right in the center of Sofia on its most famous promenade. In addition to drinks, you can also eat well here. If you should also be around for lunch, you can order the constantly updated lunch menu, which is constantly updated and has very cheap dishes.
You can find the last published lunch menu here:
Of course, the Vitosha Street Bar & Dinner is not to be classified as an upscale restaurant where you celebrate special occasions. However, this is particularly suitable as an after-work location in a relaxed atmosphere to spend the evening with friends. Try it yourself.
More information on the TOP 10 Bars in Sofia is stated HERE.
Location: