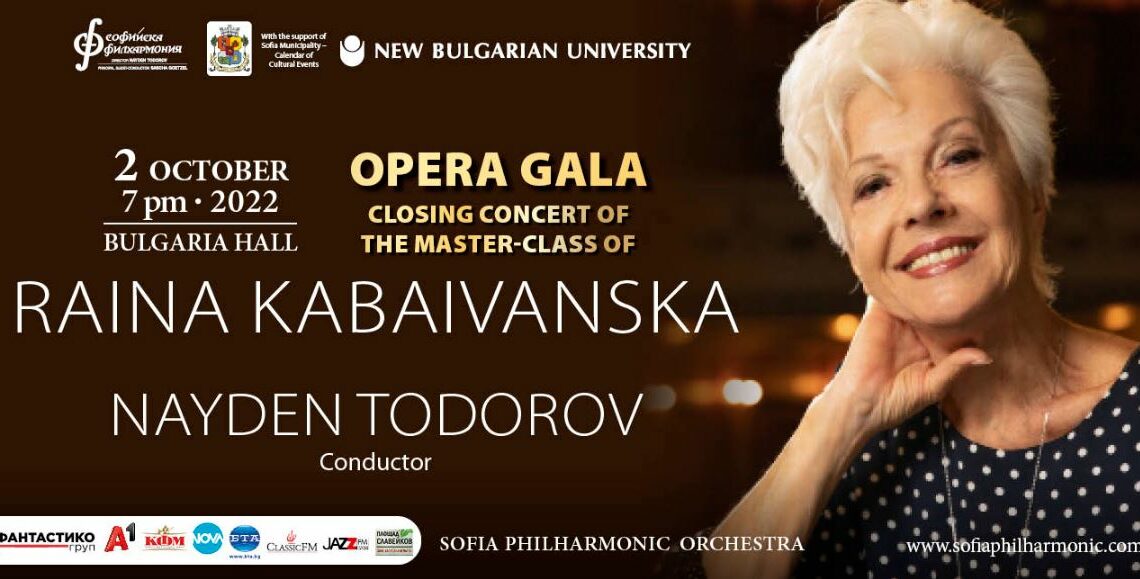 CULTURE: Concert by Raina Kabaivanska with the Sofia Philharmonic Orchestra
One of Bulgaria's most famous opera singers, Raina Kabaivanska, performs today at Bulgaria Hall. She has won the Bellini Prize in the past and has repeatedly been voted Italy's most famous person and musician of the year. So we're dealing with one of the most accomplished individuals in the music business, so this event is a great opportunity to see such a person live.
Let yourself be carried away to other musical worlds, Ms. Kabaivanska will take you on a beautiful musical journey that you will not regret having been there.
You can find all events in Sofia under the following LINK .
Location: