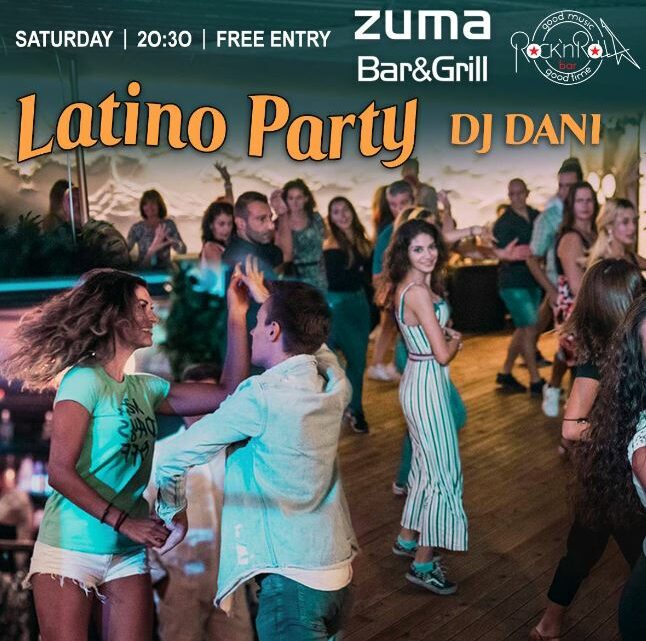 TOMORROW: LATINO Party at ZUMA Grill Bar
In the evening summer heat there is only one thing that is very good for the soul: dancing! Dance to Latino sounds on Saturday evenings from 8:30 p.m. Entry is free! This event is ideal for everyone who likes to dance to salsa or bachata music. The bar is right next to the NDK and is beautifully lit in the evenings. With noisy people dancing to Latino music, the sight and atmosphere is so grandiose that you could dance for hours or watch these dancers with a cocktail in hand.
More information on the TOP 10 Bars in Sofia is stated HERE.
Location: