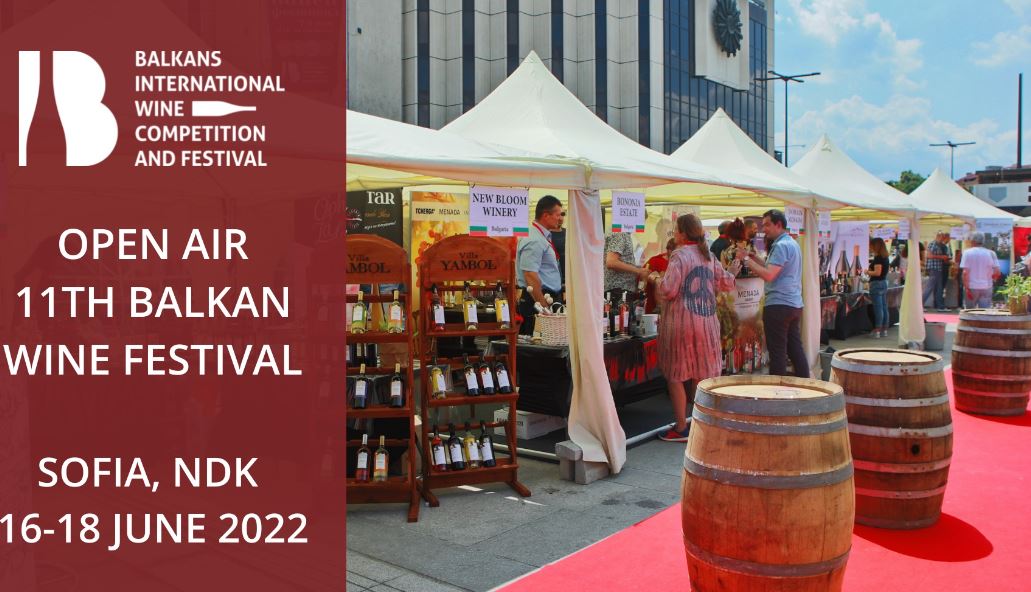 16-18.06.2022: Balkan Wine Festival
If the weather cooperates and it doesn't rain at the weekend, we recommend the Balkan Wine Festival, which takes place from Thursday to Saturday. As part of this event, wines will be presented, which are produced on the Balkan Peninsula and in particular in Bulgaria. The event takes place on the forecourt of the NDK. Balkan wines have a significantly worse image than the corresponding French or Italian products. However, it can be stated that very good wines are produced in this region, despite the need to catch up in terms of image. The sunny region of the Balkans has climatic advantages, especially compared to much more northern regions. Taste the wines of our region and have fun doing it.
More information on the TOP Events in Sofia is stated HERE.
Location: