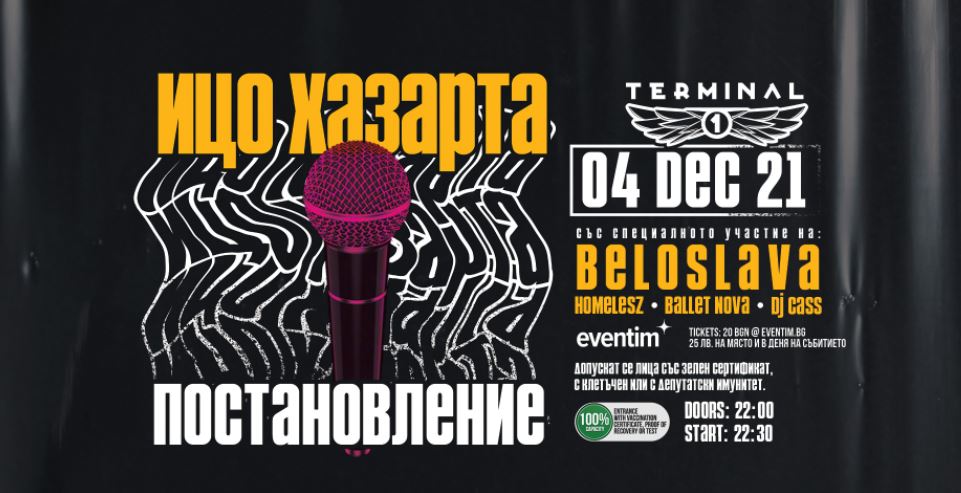 TODAY: Itso Hasarta in Club Terminal 1
Itso Hasarta is the star in the Bulgarian RAP scene. Today he is giving a concert in the legendary Club Terminal 1. An opportunity that many have probably been waiting for, namely a concert by the TOP 3 Bulgarian artists of modern music genres. Of course, you have to bring a negative Covid test or proof of vaccination with you to the event.
You can get tickets for this event at the following link: https://www.eventim.bg/bg/bileti/ico-hazarta-postanovlenie-sofiya-klub-terminal-1-1261953/performance.html
More information on the TOP 10 Nightclubs in Sofia is stated HERE.
Location: