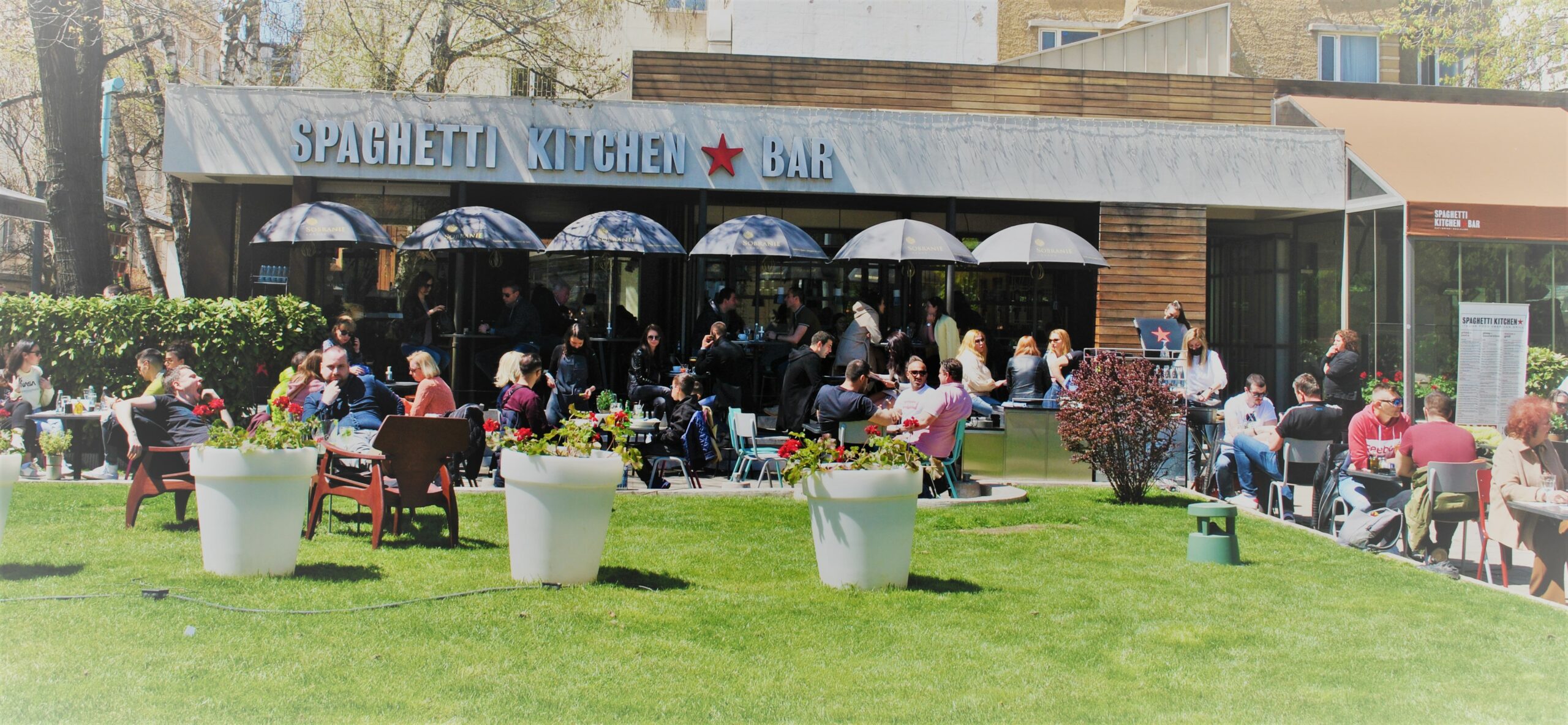 Spaghetti Kitchen & Bar (city center) – Top 10 listing
What's going on in Sofia? Here is another idea for your leisure activities.
There really isn't a more central location for a visit to a restaurant in Sofia. Located right next to the Sveta Nedelya Church, the Spaghetti Kitchen restaurant is particularly worthwhile on sunny days or in the early evening with pleasant temperatures. The restaurant's cuisine can be described as "standard Italian", but it is of a good standard. We particularly recommend the delicious desserts in the showcase of the Spaghetti Kitchen. Fans of desserts will enjoy it here. The interior of the restaurant is also really very pleasant. We are including this restaurant in our TOP 10 and wish you a lot of fun in the Spaghetti Kitchen.
Do you like our contribution? Then please forward this post to your friends so that they can find out more about leisure activities in Sofia in the future.
You can find more information about the TOP restaurants in Sofia under the following link: Restaurants
Location:
Social Media-Links: