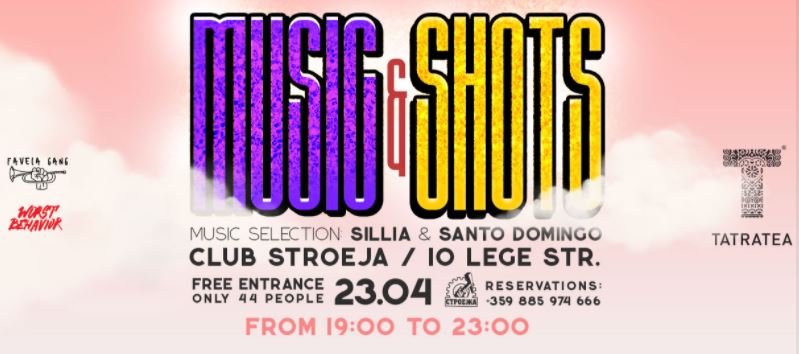 Under covid restrictions: Music & Shots in the Club Stroeja (between 7pm and 11pm)
It starts again! … but under cautious conditions. Today the Stroeja Club in Sofia invites you to the motto "Music and Shots" between 7pm and 11pm! You can expect Afro-American music like R&B or dancehall as a music genre.
However, only 50 guests are allowed inside the club. Another restriction is the maximum number of 6 people per table!
So it is of course advisable to reserve a table in advance on +359 885 974 666!
We wish you a lot of fun in Club Stroeja!
If you would like to receive further information about the TOP bars or nightclubs in Sofia, please refer to the following links:
Bars, Nightclubs
Location:
Social Media-Links: