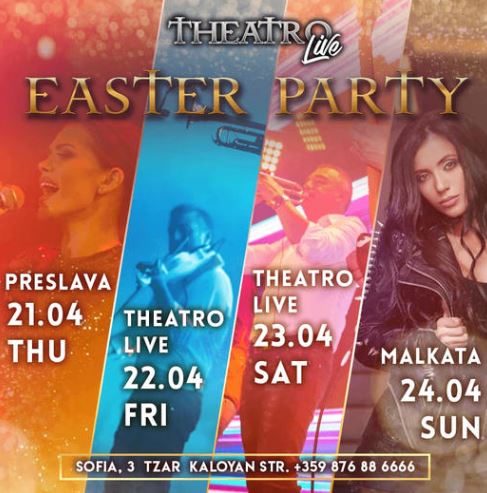 Happy Weekend: Easter parties at Club Theatro all weekend
For those who would like to go out again, the Club Theatro offers you the opportunity to do so throughout the weekend. Under the motto "Live Theatro" you can dance to live music all night long. You can pre-reserve your table by calling +359 876 88 6666!! Let's go into the Bulgarian Easter weekend!!
More information on the TOP 10 Nightclubs in Sofia is stated HERE.
Location: