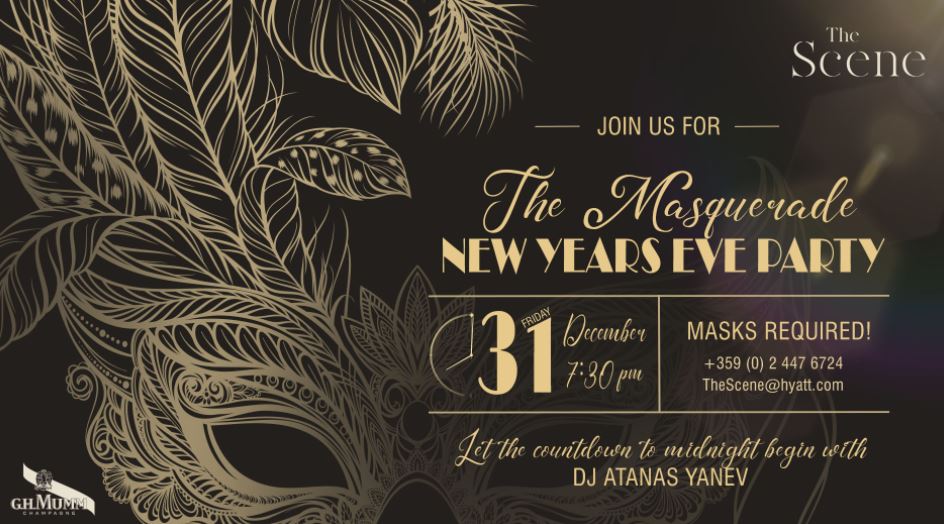 New Years Eve: Masquerade Party
Nothing planned for New Years Eve? Are you still looking for a suitable celebration? A masquerade evening will take place in "The Scene" within the Hyatt Hotel. It will create an incomparable atmosphere. Bring your mask and enjoy an evening full of mystery and charm.
The gourmet menu costs 300 BGN (each additional person, 60 BGN).
More information on the TOP 10 Bars in Sofia is stated HERE.
Location: