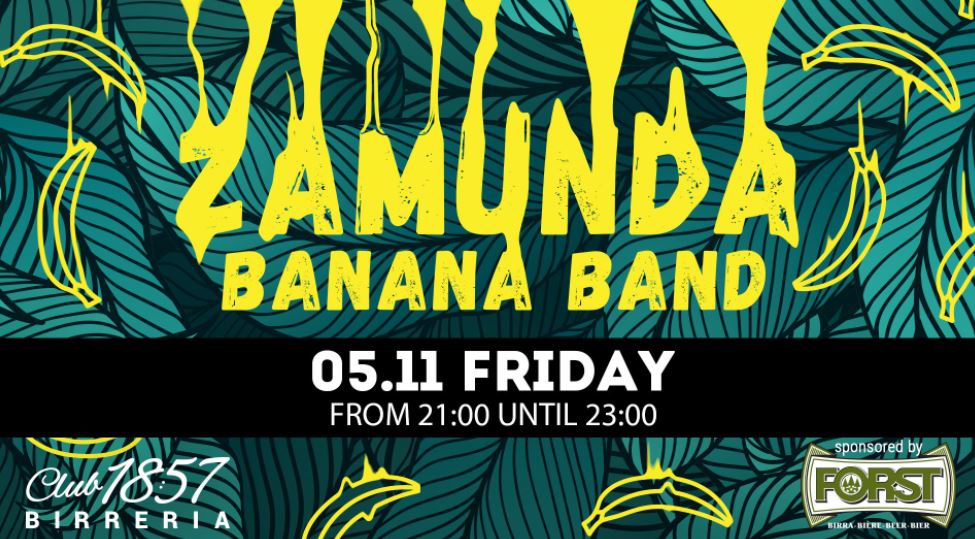 Friday 5.11.: Club 1857 – ZAMUNDA BANANA BAND!!
People, a good mood is guaranteed in Club 1857 today !! I don't think I can help anyone who doesn't have fun with the music of the Zamunda Banana Band. The Zamunda Banana Band combines Bulgarian lyrics and well-known African hits in a very entertaining way. We from Sofia-TOP10.com come out today as big ZAMUNDA BANANA BAND fans !! We hope you have fun!
Here is a sample: https://www.youtube.com/watch?v=MowM2C5OzlM
More information on the TOP 10 Bars in Sofia is stated HERE.
Location: