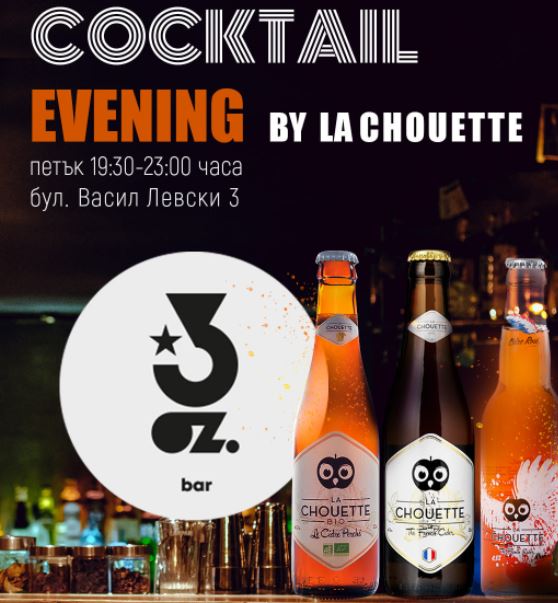 Friday 5.11.: 3Oz-Bar – cocktail evening
After a long period of abstinence, the 3oz bar in the heart of Sofia is again offering a special cocktail evening for this weekend. On Friday, cocktails with cider are in the foreground. Here you can try original cocktails and enjoy the unique atmosphere in the 3oz bar.
From our point of view, the theme evening is very original, so we are happy to pass this tip on.
More information on the TOP 10 Bars in Sofia is stated HERE.
Location: